Data centre
Deciding where and how to build and operate a datacentre is one of the most important decisions your organisation will make. This section covers how to build a solid datacentre infrastructure, including selecting the right location to build your new facility, best practices for designing a new datacentre, and cooling and air flow techniques. Learn about green IT, data management systems, servers and operating systems.

Download this free guide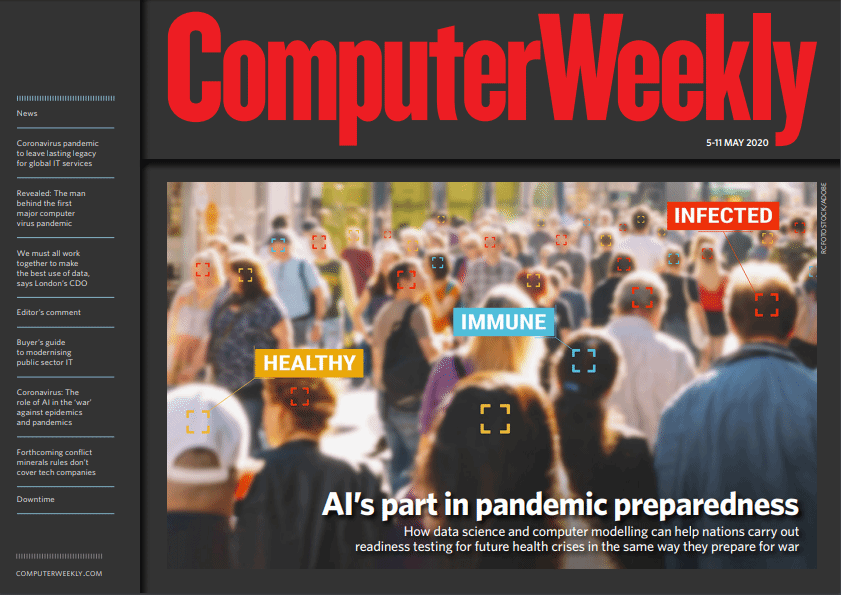 The role of AI in the war against pandemics
We look at how AI and data science are supporting the global push to deal with the coronavirus pandemic. We reveal, and talk to, the man behind the world's first computer virus pandemic, the Love Bug. And we examine how the IT services market will change as a result of the current crisis. Read this CW E-Zine issue now.